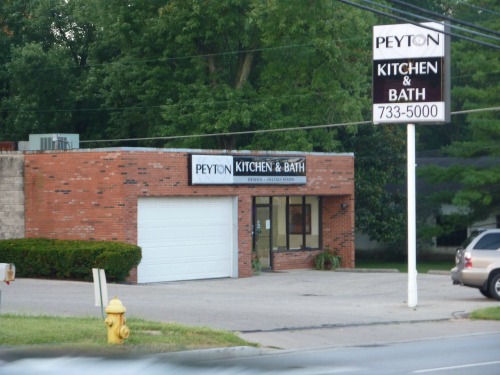 Peyton Kitchen and Bath, Inc. is a locally owned company.  Our specialty is quality Kitchen and Bathroom remodeling.   We strive to uphold the highest possible industry standards for our customers.  We value your time, input and opinions and will work with you to get the right combination of design, quality products and professional installation. 
We begin the process with an in-home consultation.  With your input received, we design your kitchen or bathroom to your specific requirements.     To help you visualize your project, we utilize state- of-the-art  design software to produce 3-dimentional computer renderings, layouts, elevations and floor plans of your kitchen or bathroom.
Our philosophy is simple.   Provide Unique Design, Quality Products and Professional Installation at a Fair Price.  That's why " We start with Design and finish with Satisfaction."    At Peyton Kitchen and Bath, we are happy, when you are happy.